Covaris Seminar
August 25 @ 12:00 pm

-

1:00 pm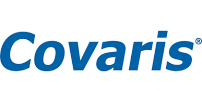 AFA® Technology for High Quality Next-Generation Sequencing Data in FFPE Samples
Deb Bhattacharyya, PhD | Sr. Director – Marketing and Protein Market Development | Covaris, LLC
Next-generation sequencing (NGS) has gained widespread popularity over the years and is a relatively affordable and efficient way to detect genetic mutations. Whole genome sequencing (WGS) or whole exome sequencing (WES) offers the opportunity for rapid diagnosis. While advent of formalin fixed paraffin embedded (FFPE) samples have been a blessing for ensuring tumor tissue integrity, library construction for NGS using FFPE samples can be extremely challenging. Differences in formalin fixation methods lead to crosslinked and/or degraded nucleic acid and inconsistent extraction yields. Need for extraction of high quality and amplifiable RNA (in addition to DNA) can make the workflow significantly more complex and challenging.
Adaptive Focused Acoustics® (AFA®) Technology is an advanced acoustic technology enabling the mechanical processing of samples through focused ultrasonication.  AFA employs highly controlled bursts of focused high-frequency acoustic energy to efficiently and reproducibly proess samples in a temperature-controlled and non-contact environment. Owing to its unique ability to enable robust, reliable, and accurate DNA shearing workflows, AFA is the gold standard for DNA shearing by most of the NGS laboratories.
This presentation will focus on demonstrating the unique capabilities of AFA in removing paraffin from FFPE blocks via active deparaffinization and ensuring extraction of DNA and RNA in the same workflow. AFA enables a fast, robust, scalable, and automatable workflow for extraction and isolation of pure DNA and RNA from FFPE samples in the same workflow. In addition, this presentation will also highlight the unique ability of AFA for extraction, depletion, and on-bead digestion of proteins in FFPE samples.
Who should attend this webinar?
Every NGS and Proteomics researcher working with fresh tissues, cell lysates, and FFPE samples.