Luminex Lunch and Learn
November 12, 2019 @ 12:00 pm

-

1:30 pm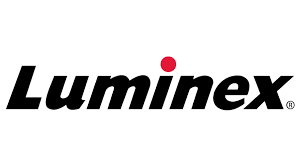 Please join ICBR Proteomics & Mass Spectrometry for this exciting seminar from Luminex on the FLEXMAP 3D – the newest innovation to arrive at UF ICBR. 12:00pm-1:30pm (One hour for seminar, thirty minutes for training). Lunch provided.
ProcartaPlex multiplex immunoassays
ProcartaPlex multiplex immunoassays are beadbased assays for protein detection using Luminex xMAP technology. ProcartaPlex assays are based on the principles of a sandwich ELISA, using two highly specific antibodies binding to different epitopes of one protein. nvitrogen™ ProcartaPlex™ Simplex kits can be easily combined to create your own custom panels, or we can custom-mix and validate a panel for you.
QuantiGene Plex assays for RNA and DNA quantitation
The QuantiGene Plex assay is a higher-throughput solution for multiplex analyses of gene expression and DNA copy number variation, allowing researchers to measure up to 80 genes in a single well. This assay is fast, easy, and PCR-free; no RNA purification is needed. Additionally, custom-made panels can be designed, validated, and shipped typically within two weeks of a request.
ICBR Proteomics & Mass Spectrometry (PM) Core is now offering access to the Luminex FLEXMAP 3D®   analytical platform for discovering and validation of protein biomarkers across a wide range of diseases. The FLEXMAP 3D® system combines differentially dyed fluorescent microsphere sets with an innovative instrument design to enable simultaneous measurement of  the concentration of a large number of different analytes in a rapid multiplexed assay capable of detecting up to 500 unique analytes a single sample. Each bead signature is defined by two fluorescent coded dyes (red and infra-red) and is linked to an analyte-specific capture antibody. Antibody-analyte binding is detected using an analyte-specific, biotin-conjugated antibody and streptavidin PE-conjugated second step detector (Figure 1). Analyte levels are determined on the advanced flow cytometry-based FLEXMAP 3D instrument.
To read more information, visit:
For fees, visit:Luminex Fees
Registration is Closed.