Zeiss on Your Campus (Seminar and Demonstration)
August 13, 2019 @ 8:00 am

-

August 14, 2019 @ 5:00 pm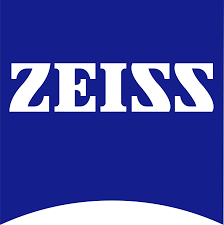 Zeiss on your Campus
Please join Zeiss and ICBR Cytometry for this exciting series of talks and demonstrations in CGRC 101 and 184
August 13th:
10am: Optics in Microscopy
11am: Optimizing Imaging Parameters and Live Cell Imaging
12:30-5:00pm: Hands On Training
On August 14th
10-12:30pm: Optical sectioning methods and super-resolution microscopy.
12:30-5:00pm: Hands On Training
Hands On Sessions
For our hands on sessions on August 13/14th from 12:30-5:00pm- They will be in CGRC 184.
Zeiss will bring three different microscopes including the LSM980 which are all running on the same software (ZEN blue) so that the students can get comfortable very quick.
We would like to have the participants enrolled in all three rotations (one full day for a set of rotations) so that everyone sees all three stations.
Here are some of the aspects that will be discussed during the hands on sessions on August 13th and 14th in the afternoon:
On Widefield systems:
Discuss PSF to demonstrate effect of NA and resolution
Camera binning and ROI imaging
Incubation components. Immersol W. Oil vs Water lens comparison
Discuss influence of cameras and objectives on exposure times and sample preservation.
Live cell imaging including DIC vs Phase vs BF – Discuss benefits of LED and multiband pass imaging
Discuss imaging through plastic vs glass. #1.5 coverslip, sample prep, phenol red free imaging etc
On the LSM980 confocal Microscope:  
Selecting excitation and emission wavelength, Nyquist sampling –low laser power – sensitivity –SNR
Spatial and temporal resolution. Emphasize #1.5 and its significance.
Gentle live cell imaging with high resolution (3D) – Briefly discuss bleaching in TL imaging
The rotations are planned for Tuesday and Wednesday after the talks.
Thursday and possibly in Friday morning we will have more hands on time for interested researchers to bring their own samples and do imaging with assistance on the instruments.