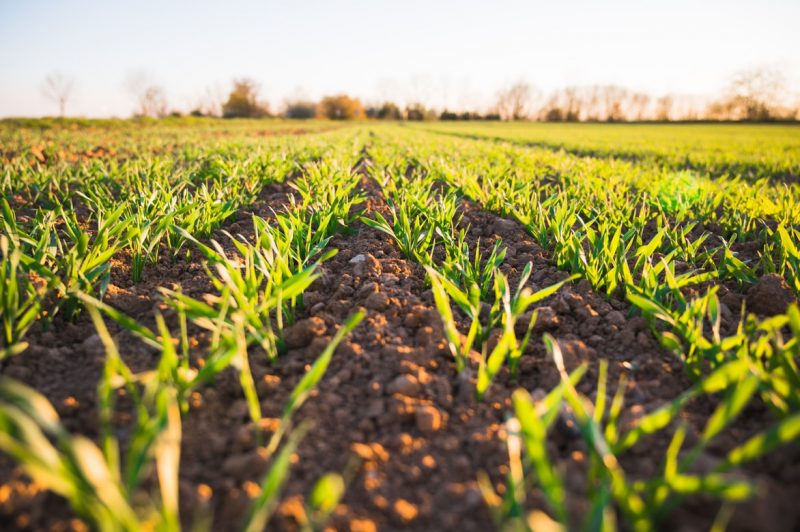 Artificial Intelligence is Reshaping Agricultural Practices to Address Extreme Weather and an Increasing Demand for Food
Welcome to From Florida, a podcast where you'll learn how minds are connecting, great ideas are colliding and groundbreaking innovations become a reality because of the University of Florida.
Researchers with the University of Florida's Institute of Food and Agricultural Sciences are at the leading edge of using artificial intelligence to improve agricultural practices and production. Scott Angle explains the innovations happening at UF that will help Florida and other southeastern states take an increasing role in the nation's food production. Produced by Nicci Brown, Brooke Adams and James L. Sullivan. Original music by Daniel Townsend, a doctoral candidate in music composition in the College of the Arts.
Transcript
Nicci Brown: Welcome to From Florida, where we share stories about the people, research and innovations taking place at the University of Florida. I'm your host, Nicci Brown.
Our guest today is Scott Angle, who is UF's Vice President for Agriculture and Natural Resources and leads the university's Institute of Food and Agricultural Sciences. Dr. Angle will explain what that entails in just a moment, but first, a little more about him.
Prior to joining UF, Dr. Angle served as the director of the National Institute of Food and Agriculture in the U.S. Department of Agriculture. His past experience includes leading a global center focused on helping smallholder farmers in Africa and South Asia increase production and profitability. He has also served as a dean and professor.
I'm delighted to welcome you to our From Florida audience, Dr. Angle.
Dr. Scott Angle: Thanks. Glad to be here today.
Nicci Brown: The University of Florida's Institute of Food and Agricultural Sciences, otherwise known as UF/IFAS, is at the center of our mission as a land-grant university. Could you give us a broad overview of IFAS, what it encompasses, its focus and its reach throughout the state?
Dr. Scott Angle: It's a comprehensive organization. It's one of the largest and most highly ranked organizations of its kind in the world. It probably ranks number two or three nationally and four or five globally. It's got several missions. The most obvious one would be to assist agriculture to grow more food for a hungry planet. But it also has a strong focus on natural resources and environmental quality, sustainability, family and youth sciences — for instance, 4-H, which is the state's largest youth organization, is also housed within IFAS. Parts of the vet school report directly through IFAS. Sea Grant also partially reports through IFAS, the School of Forestry and many others. So again, it's quite comprehensive but it's all of the managed resources and, to a lesser extent, unmanaged resources that would fall under the purview of IFAS.
---