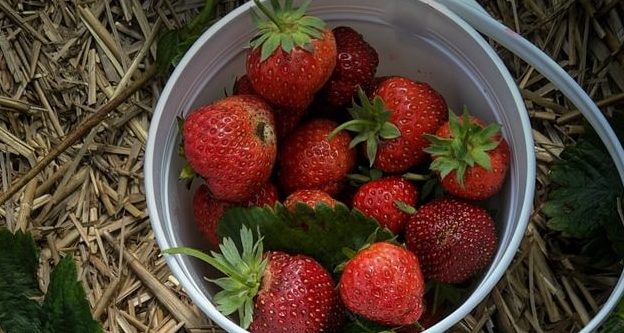 UF/IFAS Extension, College of Medicine, local partners join to provide farmworker health fair
UF/IFAS Extension, College of Medicine, local partners join to provide farmworker health fair
HARDEE COUNTY, Fla – Farmworkers are essential to feeding America. Florida's agricultural workforce is one of the largest in the country and includes more than 200,000 migrant farmworkers providing essential work across many crop varieties and industries year-round.
When their health is compromised, so is the nation's food supply.
On March 26, a statewide initiative takes its critical next steps to provide farmworkers in Wauchula free access to much-needed health care at the Hardee County Agri-Civic Center, located at 507 Civic Center Drive. From 1 p.m. to 6 p.m., a health fair will provide farmworkers with free health screenings and resources for continuity of care with local partners.
Staffed by doctors, medical students and volunteer healthcare workers from UF College of Medicine, the health fair is the brainchild of the Coalition of Florida Extension Educators for Latino Communities (CAFÉ Latino), UF/IFAS Extension and Dr. Norman Beatty, an assistant professor of medicine from UF's Division of Infectious Diseases and Global Medicine.
Eventually, health fair organizers hope to attract funding for a mobile health clinic designed to reach farmworkers throughout the state. For now, the initial health fairs are focused on building community connections and awareness that will serve as a foundation for that next step.
"Hardee County is 43% Hispanic or Latino, and most of these residents are employed in agriculture," said Jonael Bosques, director of UF/IFAS Extension Hardee County. "Regretfully, the awareness for self-care and available health services is often overlooked by this essential portion of our local workforce."
The citrus and vegetable production industry highly depend on migrant and permanent residents. Nationwide and locally, most of that workforce identifies as Hispanic or Latino, explained Bosques. "Additionally, in Hardee County, citrus and cattle are the two main agricultural industries followed by greenhouse nursery production and field crops such as squash and watermelons."
At the health fair, farmworkers can get screened for chronic conditions such as diabetes, high blood pressure, obesity, major depression, heart disease and Chagas disease.
These diseases often go unrecognized for years, if not decades, before they manifest clinical signs and symptoms, Beatty explained. For example, Chagas disease is a parasitic infection found throughout Mexico, Central and South America that can often go undiagnosed. It can cause heart failure and sometimes be fatal. Early screening and connection to local health care resources can help those at-risk receive the care they need and prevent future complications.
---