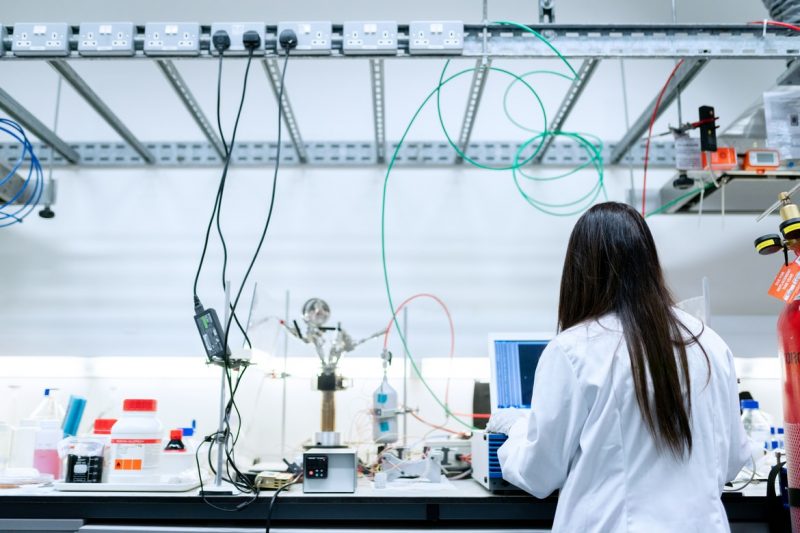 Women in Science: A conversation with the UF/IFAS scientist behind the Smartt Lab
Women in Science: A conversation with the UF/IFAS scientist behind the Smartt Lab
VERO BEACH, Fla. –  For decades, females have been at the forefront of careers in science, technology and mathematics (STEM). They generate scientific breakthroughs and inspire innovation in a variety of careers across the globe.
For UF/IFAS, Chelsea Smartt is a scientist and associate professor at the Florida Medical Entomology Laboratory. In research, Smartt tackles mosquito-borne illnesses in one of the life sciences.
As Women's History Month wraps up on this last week of March and April embraces the Military Child, Smartt shares how a passion for molecular biology drives her research and dedication for engaging youth in STEM.
Q: Tell us about your life before UF/IFAS?
A: I was born in Kentucky, but I grew up in a several places because my dad was in the United States Air Force.
My dad was stationed in a few states and countries. For example, I lived in Germany and Spain as a baby and toddler.
From the age of seven to 11, I lived in Africa on a technical campus. My father taught machinists and boxing. My siblings and I learned Swahili to attend school because it wasn't an English-speaking institution. We adapted quickly. We wouldn't have been able to succeed in school otherwise. We did what other kids were doing. It was almost seamless. That is when I became most interested in science. My first memory in Africa was seeing all the butterflies. Encountering the variety of animals and wildlife is how I developed a love for science. The school we attended was far away, and there was no transportation, so we walked for long distances and long periods of time. We made many friends. It's interesting how quickly one can adapt.
I spent the longest time in Tennessee as a child when I was older.
Q: Did you always want to become a scientist?
A: I was always interested in science because I was fascinated by nature. In high school, I decided being a scientist was for me. During undergrad, I decided I would be a molecular biologist. Being a scientist allows me to work on biological problems whose solutions might shed light on a mystery.
Q: Where and what did you pursue as undergraduate and graduate degrees?
A: I earned my bachelor's degree in biology from Tennessee State University. I obtained my Ph.D. from the University of California, Irvine, in molecular biology and biochemistry.
---