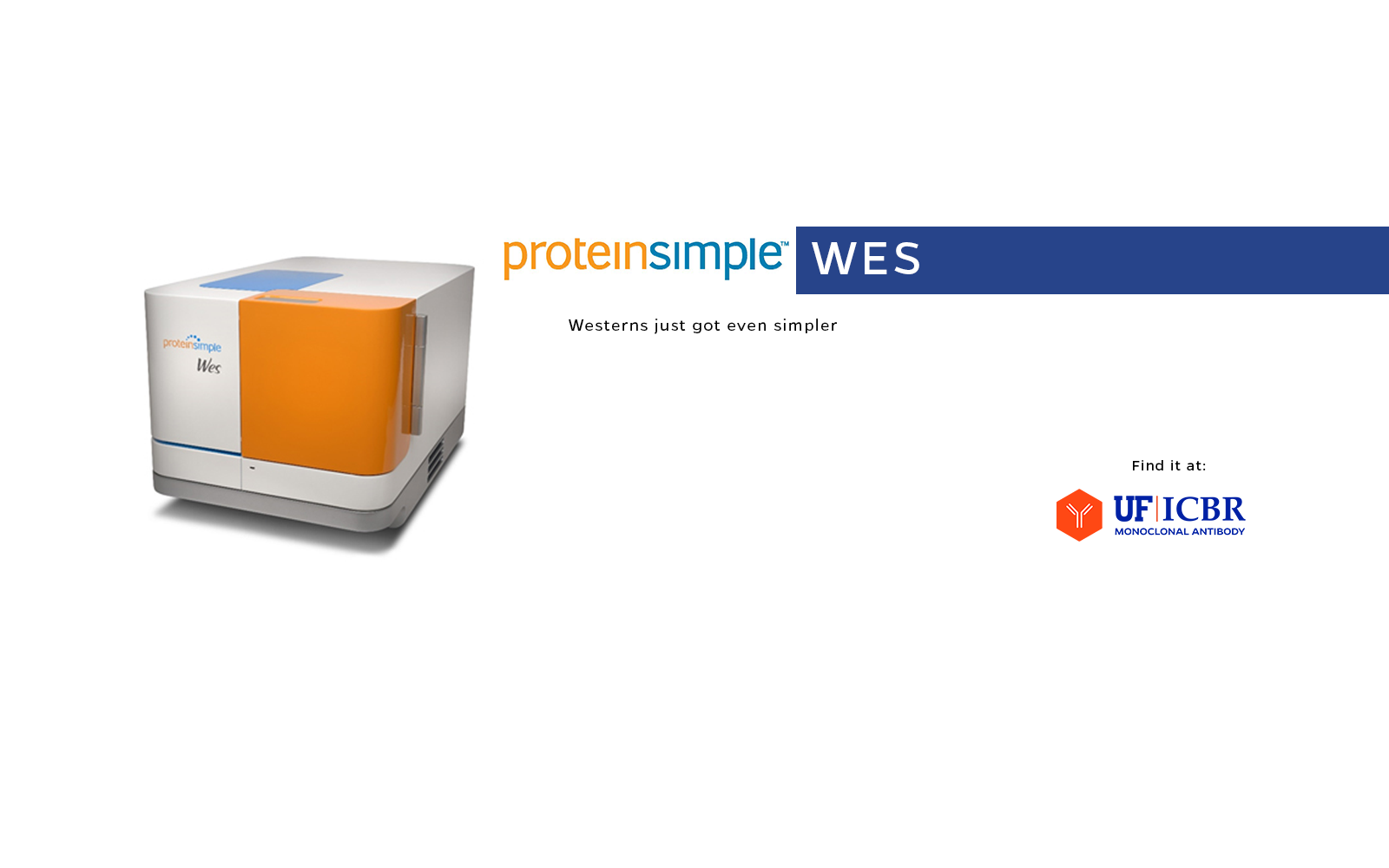 Lots of Samples, Little Time? Try Protein Simple Wes
Unlike traditional western blots, the Protein Simple Wes at ICBR Monoclonal Antibody runs up to 25 samples in 3 hours flat and gives you quantitative, size-based data including total protein. With a long list of applications, including cancer, SARS-CoV-2, cell & gene therapy, targeted degradation and more, there is no shortage of opportunities.
The same Protein Simple Wes appeared in a recent publication featured in Nature Communications from Dr. Shinichi Someya's research group in the Department of Aging and Geriatric Research in the College of Medicine at the University of Florida. ICBR Monoclonal Antibody Director, Dr. Angel Sampson, performed the Wes assays that contributed to the article entitled, "GSTA4 mediates reduction of cisplatin ototoxicity in female mice".
"Permanent hearing loss is a major side effect of chemotherapy drugs (e.g. cisplatin) used to treat cancer. With this manuscript, research efforts were focused on identifying genetic factors involved in cisplatin induced ototoxicity. ICBR's Wes system was used to measure GSTA4 protein levels in the inner ear tissues of young male, female, and ovariectomized (OVX) female CBA/CaJ mice. The Wes results found that OVX mice had significantly lower GSTA4 protein levels compared to the female mice. The Wes data supported the overall finding that GSTA4 is an important protein in reducing cisplatin induced hearing loss in females."
-Angel Sampson, Ph.D.
Scientific Director, ICBR Monoclonal Antibody
For more information on services options and fees for using the Protein Simple Wes at ICBR, please contact: ICBR-MonoclonalAntibody@ad.ufl.edu. To read the full publication, please click below.