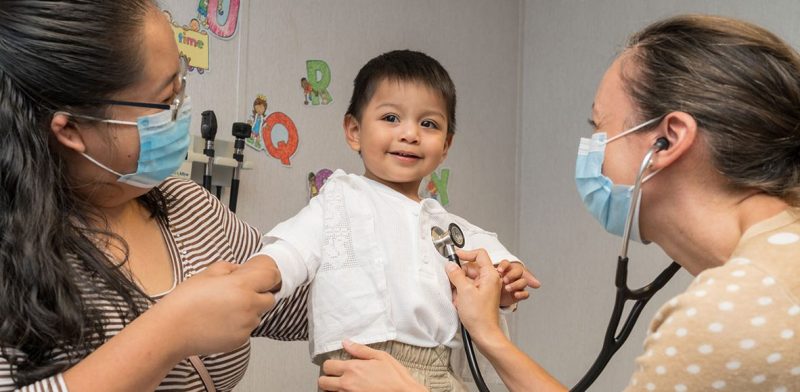 Meeting Demand for Nurses and Health Care in Rural Areas
Welcome to From Florida, a podcast where you'll learn how minds are connecting, great ideas are colliding and groundbreaking innovations become a reality because of the University of Florida.
There is a nationwide shortage of nurses and it has been exacerbated by the pandemic, which has caused burnout, turnover and frustration for many nurses. Interest in nursing as a career remains strong, however. UF's College of Nursing has a long history of developing innovative programs aimed at meeting the need for health care services, as Dean Anna McDaniel and Clinical Director Denise Schentrup explain. Produced by Nicci Brown, Brooke Adams and James L. Sullivan. Original music by Daniel Townsend, a doctoral candidate in music composition in the College of the Arts.
Nicci Brown: Welcome to From Florida where we share stories about the people, research, and innovations taking place at the University of Florida. I'm your host, Nicci Brown.
Even in the best of times, we owe a debt of gratitude to nurses for their service, but that is especially the case for their heroic care throughout the pandemic. Many have been on the front lines of critical care, leading to burnout, turnover and frustration that has exacerbated a national shortage of nurses.
UF's College of Nursing is top ranked in the state for its bachelor and doctor of nursing practice degrees. Today, we'll learn more about how it's working to meet demand for nurses and to provide care, especially in rural areas.
Our guests are Anna McDaniel, dean and the Linda Harman Aiken Professor at the College of Nursing, and Denise Schentrup, clinical director of UF Health's Archer Family Health Care.
---