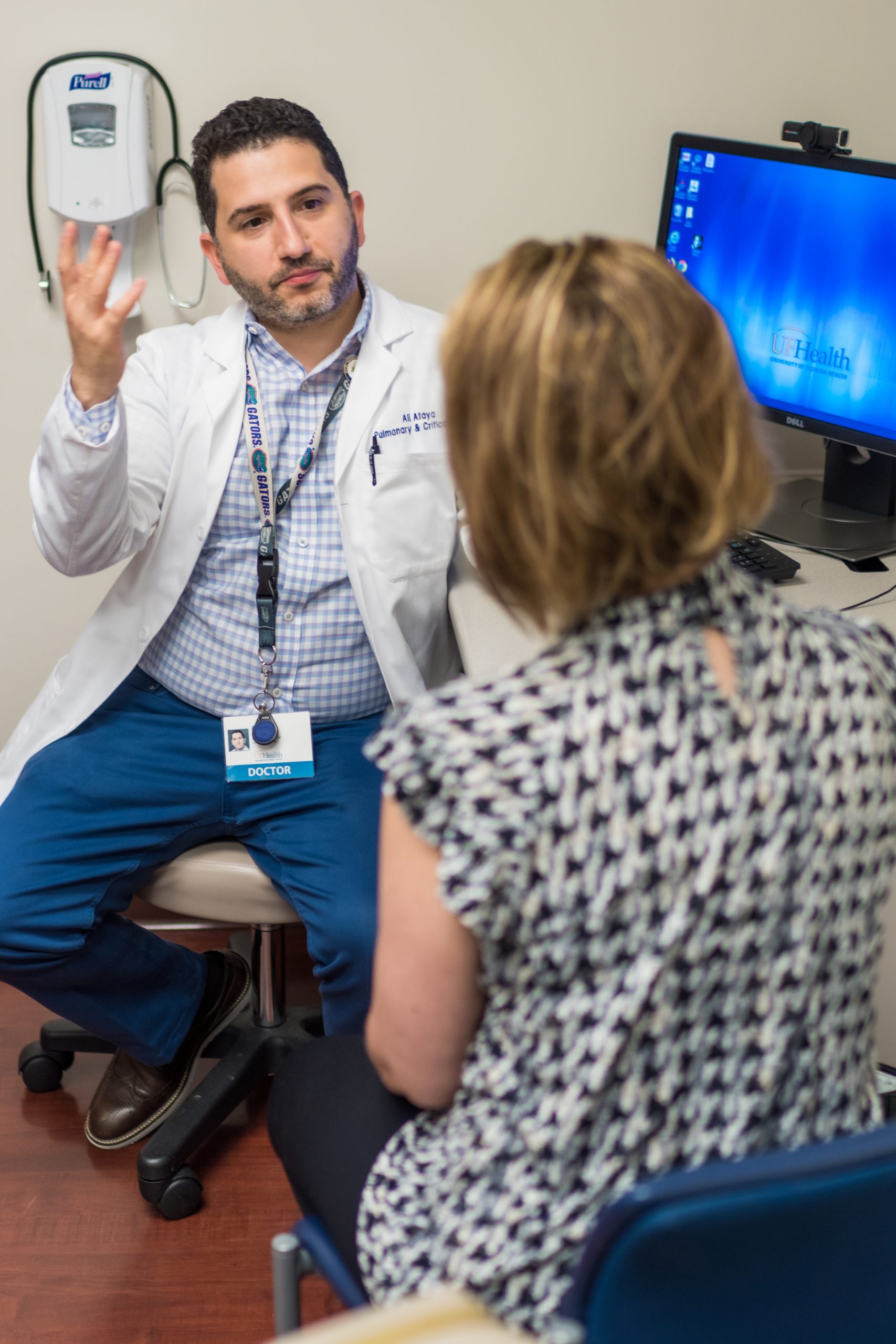 UF Health designated Center of Excellence for rare inherited condition involving blood vessels
UF Health designated Center of Excellence for rare inherited condition involving blood vessels
Bill Levesque
The nosebleeds started in elementary school for Bernadette Guthrie as she furtively dabbed her nose with a tissue lest any classmate notice.
"You certainly didn't want anyone to know you had a problem," said Guthrie, now 74.
The bleeds came every couple of weeks, out of the blue. At first, they were just a nuisance stanched in a few minutes with a single tissue. But as the girl became an adult, a few tiny drops of blood became a hemorrhage, a lone tissue became a box, a few minutes became an hour.
Guthrie inherited a rare disease called hereditary hemorrhagic telangiectasia, or HHT, in which the vessels connecting veins and arteries do not develop normally. It can cause bleeding throughout the body, with serious complications if it occurs in the lungs, brain or other organs. Nosebleeds like Guthrie's are usually a first, ominous sign of HHT and more serious problems to come.
The disease led Guthrie to University of Florida Health more than a half-century later.
The Cure HHT foundation this month designated UF Health as Florida's first HHT Center of Excellence and one of just 31 centers in North America, marking the health system as a top-tier provider of HHT treatment and research.