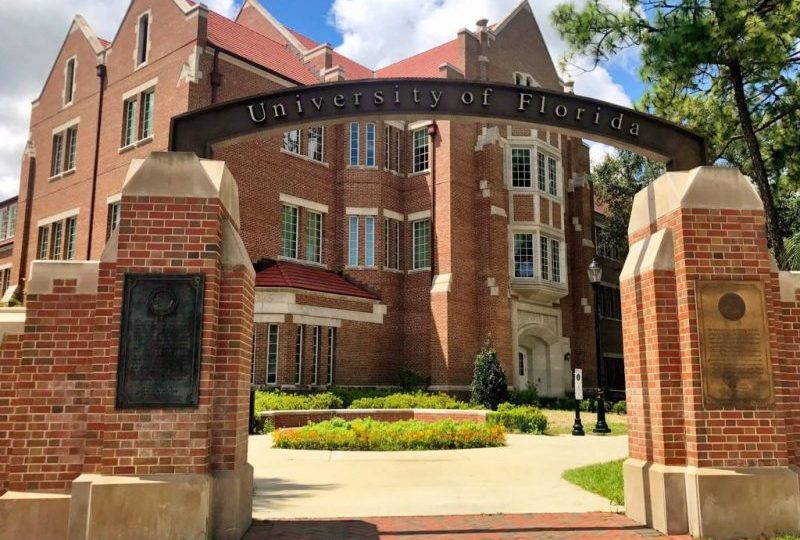 ICBR's Dr. Anna-Lisa Paul Honored as Lifetime Fellow by the AAAS
The American Association for the Advancement of Science honors 19 UF faculty as Lifetime Fellows
Dr. Anna-Lisa Paul, alongside 18 other UF faculty, has been honored as a Lifetime Fellow of AAAS. Dr. Paul was honored for "distinguished contributions to the understanding of life's ability to move beyond planet Earth, as well as extraordinary service to the space biology science community". Her research focuses on how plants respond to environmental change, with emphasis on spaceflight environments, extraterrestrial materials and planetary analogs.
"This is a special honor for a scientist, and I am humbled to be included. When I first received the letter, I was overwhelmed and quite literally speechless, as I absorbed what I was reading. It is an honor to be elected, but it is also an obligation to 'pay it forward' – from mentoring junior scientists, to continuing the tradition of recognizing the accomplishments and contributions of others." -Dr. Anna-Lisa Paul
Paul has been active in the spaceflight research community for over 25 years; she has served that community as the President of the American Society for Gravitational and Space Research, as a member of the ISS Standing Review Board, on NASA's GeneLab Science Council, and on a Suborbital Research advisory board for the Commercial Spaceflight Federation. She currently serves on the National Academies Committee on Biological and Physical Sciences in Space (CBPSS). Paul has launched 12 orbital experiments to study how plants respond to the spaceflight environment, taken her science to extreme terrestrial environments (Arctic and Antarctica) as planetary analogs, and works with genuine lunar regolith from the Apollo era to evaluate plant molecular responses to that novel environment. She also uses suborbital launch vehicles to explore the effect of the transition to space on the molecular processes of plants. Paul is a recipient of the NASA Medal of Honor for Exceptional Scientific Achievement. In addition to being an AAAS Fellow, she is a Fellow of the American Society for Gravitational and Space Research (ASGSR).
---
More About the 2023 AAAS Lifetime Fellows at UF
19 total UF faculty were elected to the American Association for the Advancement of Science's newest class of Lifetime Fellows, breaking previous records for the number of faculty awarded in a single year. The honor, which includes alumni such as Thomas Edison and W.E.B. DuBois, is among the most distinctive in academia and recognizes extraordinary impact and achievement across disciplines, from research, teaching, and technology, to administration in academia, industry and government, to excellence in communicating and interpreting science to the public.
AAAS has awarded the following faculty from UF:
Emilio M. Bruna, Institute of Food and Agricultural Sciences
Valérie de Crécy-Lagard, Institute of Food and Agricultural Sciences
Ageliki (Lily) Elefteriadou, Herbert Wertheim College of Engineering
Gerrit Hoogenboom, Institute of Food and Agricultural Sciences
Prabhat Mishra, Herbert Wertheim College of Engineering
Cheryl Palm, Institute of Food and Agricultural Sciences
Peihua Qiu, College of Public Health and Health Professions
Bala Rathinasabapathi, Institute of Food and Agricultural Sciences
Czerne Reid, College of Medicine
Carlos M. Rinaldi-Ramos, Herbert Wertheim College of Engineering
José Eduardo P. Santos, Institute of Food and Agricultural Sciences
Matthew Smith, Institute of Food and Agricultural Sciences
Pam Soltis, Florida Museum of Natural History
Lukasz Stelinski, Institute of Food and Agricultural Sciences
Maurice Swanson, College of Medicine
Nan-Yao Su, Institute of Food and Agricultural Sciences
Nian Wang, Institute of Food and Agricultural Sciences
Marta L. Wayne, College of Liberal Arts and Sciences