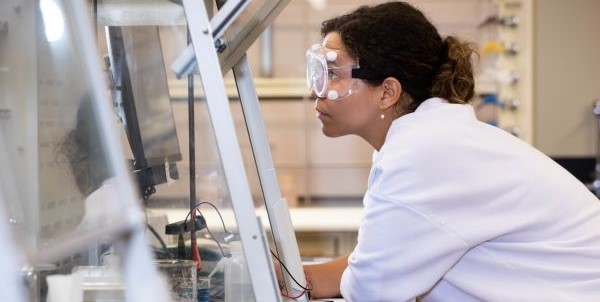 How Florida's professors are using UF's supercomputer to address society's pressing issues and more
How Florida's professors are using UF's supercomputer to address society's pressing issues and more
The University of Florida Information Technology Research Computing hosted its Spring 2022 HiPerGator Symposium Thursday. The spring symposium was virtual and showcased artificial intelligence research conducted on HiPerGator AI by members from UF, Florida International University and the University of South Florida.
The goal of these semi-annual symposiums is to strengthen the communication among the researchers using HiPerGator, sparking collaborative ideas for research and discovery. This is the first time in the four years of the event that it has featured institutions other than UF.
HiPerGator is one of the most powerful supercomputers in the United States.
Research performed by Eleni Bozia, associate professor of classics and digital humanities in the Department of Classics at UF, focuses on mining Ancient Greek and Latin texts for descriptive words related to race, gender, religion, immigration status, sexual orientation and other distinguishable characteristics and analyzing each word's connotation – whether positive, negative or neutral.
The purpose of this research is to further understand concepts of race, equality and inequality in these ancient cultures.
Bozia and her team need HiPerGator to scan these texts because one dictionary word can have eight to 100 different versions depending on the tense, person or context. There are millions of these descriptive words, which is far more than what can be analyzed by humans or even a normal computer.