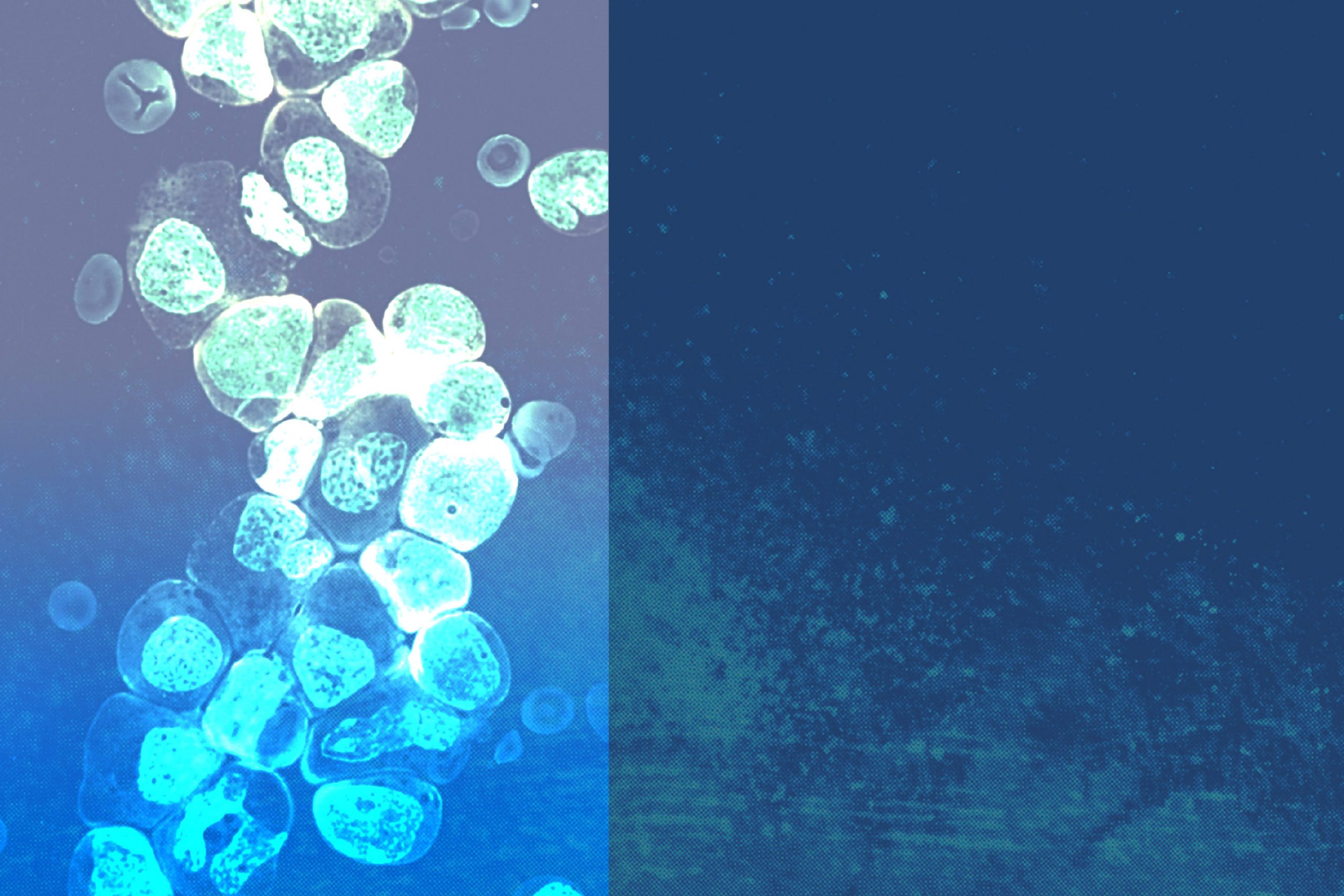 Novel CD33 Antibodies Unravel Localization, Biology, and Therapeutic Implications of CD33 Isoforms
UF | ICBR  Drs. Angel Sampson and Andria Doty recently teamed up with Dr. Jatinder Lamba in the Department of Pharmacotherapy and Translational Research in the UF College of Pharmacy, and  Dr. Soheil Meshinchi at the Fred Hutchinson Cancer Research Center, University of Washington, in an effort to further understand the therapeutic relevance of various forms of the CD33 protein as it relates to the antibody-drug therapy.  CD33 is expressed on malignant cancer cells in nearly all patients with acute myeloid leukemia (AML) and there has been a long-standing interest in the development of CD33-directed monoclonal antibodies for the treatment of AML.
Gemtuzumab ozogamicin (GO), sold under the brand name MYLOTARG, is an antibody-drug conjugate (a drug-linked monoclonal antibody) targeting the CD33 protein and is used to treat AML. Although incredibly effective, GO's speedy approval as a therapeutic in 2000 was ultimately reversed in 2010 following a high level of deaths during a major phase three clinical trial. Follow up efficacy studies ultimately allowed for its re-approval in 2017, but questions remain about the effectiveness of the therapeutic antibody in recognizing the various isoforms of CD33 found in the body. Some AML patients make a shorter form of CD33 called CD33D2 that is not recognized by GO. Dr. Angel Sampson and her team in the UF | ICBR Monoclonal Antibody Core were able to develop two novel CD33 antibodies capable of recognizing the CD33D2 isoform from peptides provided by the Lamba Lab.  Dr. Andria Doty, Director of UF | ICBR Cytometry and co-author on this publication, consulted the Lamba laboratory with the development and optimization of an assay for characterizing these antibodies. The outcome of this study will advance the understanding the basic physiology of the CD33D2 isoform and help to assess the rationale of the CD33D2 isoform as a novel drug target.
Read more about these novel antibodies and their potential insight into CD33 biology (and its therapeutic implications) in the publication, Novel CD33 Antibodies Unravel Localization, Biology, and Therapeutic Implications of CD33 Isoforms.