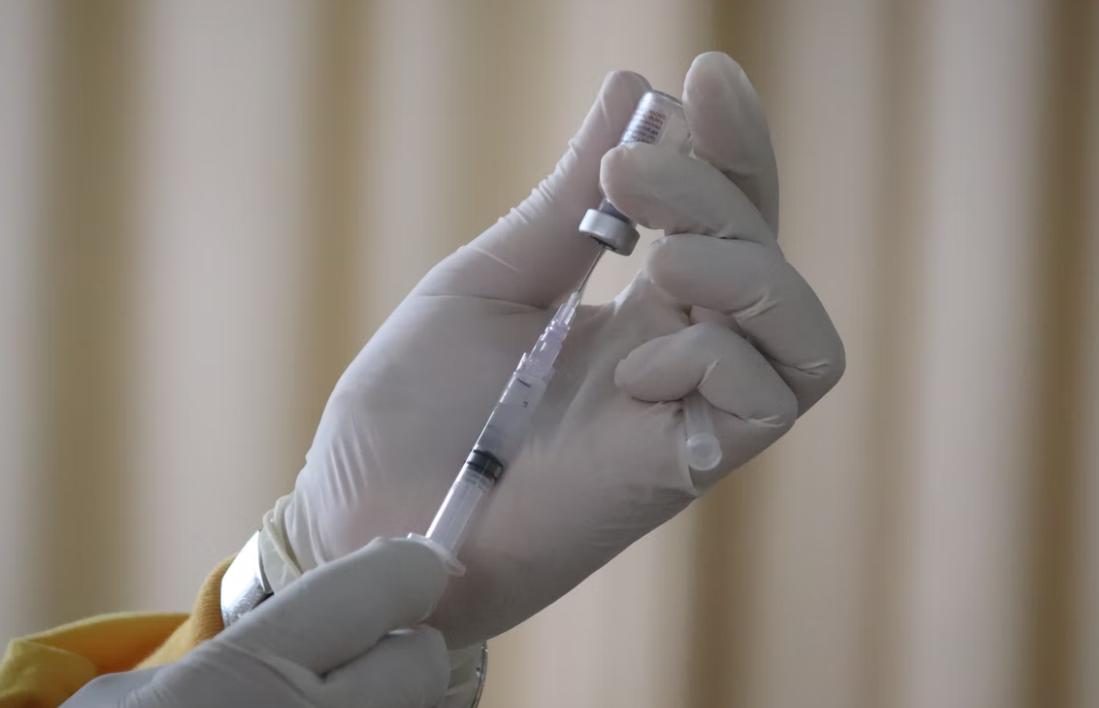 Using AI in the arts to promote COVID-19 vaccines
Using AI in the arts to promote COVID-19 vaccines
Sure, it is fun to see an avatar simulate your body movements in real time, but the interactive augmented reality art installation making its way around campus has a serious aim: educating participants about how COVID-19 impacts health and encouraging vaccination.
The Covid Reflections installation is one of seven projects funded by the Arts for UF Vaccine Confidence Program, an initiative sponsored by UF's College of Arts' Center for Arts in Medicine. The center has previously partnered with the Centers for Disease Control and Prevention to increase COVID-19 vaccine confidence.
On Monday, the installation was set up outside the Reitz Union near a UF Health van offering free COVID-19 vaccines. As hoped, the avatar attracted groups of students who were giving it a workout. As of noon, about 30 people had tried it out.
The art installation consists of a large display connected to an iPhone that uses body tracking software to display a 3-D virtual avatar of a person standing in front of the screen. The avatar tracks the user's movements and employs computer augmentation to present the impact of COVID-19 on the heart and lungs.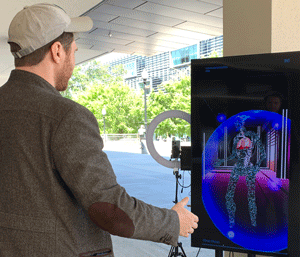 The installation also shows what happens to the avatar if vaccinated and ends with an FAQ section about COVID-19 vaccinations.
---