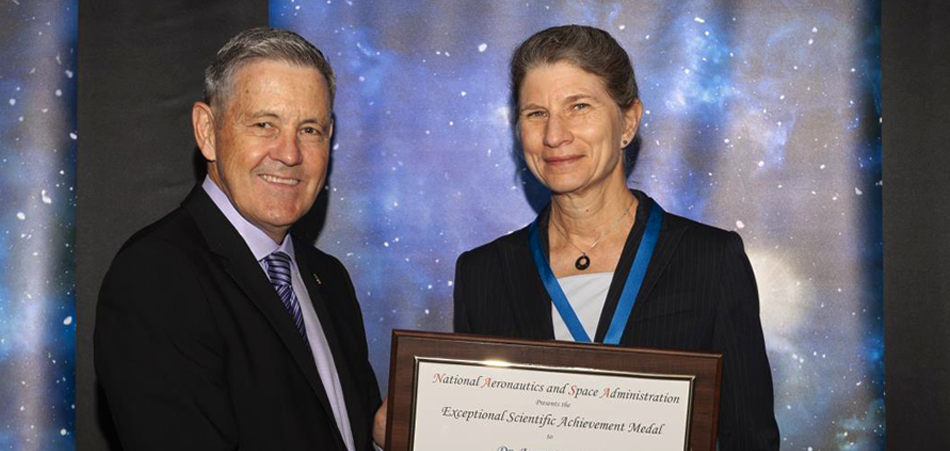 Dr. Anna-Lisa Paul Appointed Director of UF ICBR
The University of Florida Interdisciplinary Center for Biotechnology Research recently announced the appointment of its new director, Anna-Lisa Paul, Ph.D. Dr. Paul assumed the position effective March 20, 2020.
For the past year, Dr. Paul has served as ICBR's interim director. During that time, Dr. Paul spearheaded the center's acquisition of state-of-the-art equipment and furthered ICBR's collaborative relationship with UF Research departments.
"The University of Florida Health Cancer Center has developed a very strong relationship with the ICBR over the past 5 years, co-investing on equipment and services and integrating the ICBR into the governance of the cancer center," remarked Dr. Jonathan Licht, Director of the UF Health Cancer Center. "Over the past year with Dr. Paul as Interim Director, the Center has made new investments in the NovaSeq and Bioinformatics and we look forward to working closely with her and Director of Science Dr. Madore in the coming years."
Dr. Paul is a Research Professor in the UF/IFAS Department of Horticulture Sciences where she co-directs the UF Space Plants Lab. Her research includes the regulation of plant gene expression in response to abiotic stress and extreme environments. Dr. Paul has over 80 refereed journal publications and has received over $6M in extramural research funding over the past 10 years. She has been awarded numerous times for her work in the field of space plant biology, most recently receiving NASA's Exceptional Scientific Achievement Medal, and being named a Fellow of the American Society for Gravitational and Space Research.
"Dr. Paul's history of success in plant genetics research and her deep understanding of how a core facility operates made her particularly well qualified to take on the role of interim director of ICBR last year," said Dr. David P. Norton, VP for UF Research. "She has proven to be an excellent leader, so we are extremely grateful for her willingness to continue serving the university research community."
In 2019, Dr. Paul presented "Humans are explorers- go boldly" at the 10th annual TedxUF conference. While discussing her "martian gardener" research, she aligned with the conference theme of "Legacy," discussing efficient survival, exploration, and the importance of collaboration for a successful mission. These ideas perfectly illuminate Dr. Paul's leadership style and are an indication of her plans for the future of ICBR.
"It is an honor to serve the University of Florida research community as the Director of ICBR, and an honor to lead the talented, dedicated teams of people that comprise its Cores," said Dr. Paul on her appointment, "I am proud to share their journey."
When asked about the unprecedented impact of COVID-19 in the early days of her leadership, Dr. Paul offered these thoughts, "Although we all share in the trials of this spring, we also share an exciting future. UF preeminence is growing, and research excellence is at the heart of it. This means we need to grow our capabilities, expand our connections and develop new insights to keep ahead of the curve. ICBR's name says it all – we are indeed at the center of biotechnology research on campus – we are enablers, and colleagues and partners, and we are a crucial component of UF research programs pushing the boundaries of scientific exploration."
Please join ICBR in congratulating Dr. Anna-Lisa Paul on her appointment of Director of ICBR and welcome her as she takes the center boldly into the future.